Miami-based attorneys join BurgherGray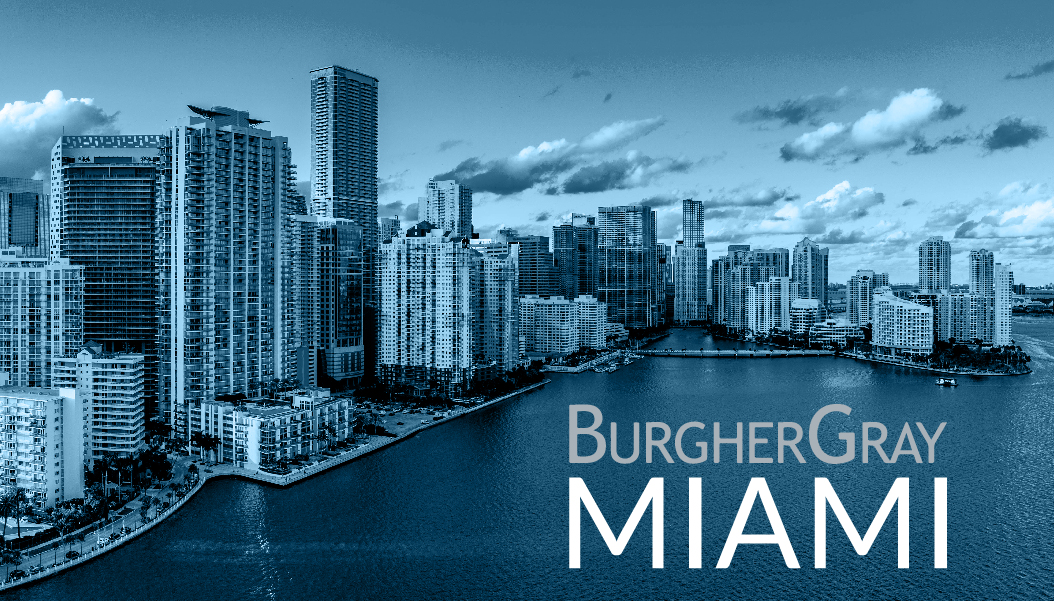 MIAMI — New York-based law firm BurgherGray LLP is proud to announce that four former CKR Law partners have joined the firm, immediately giving it a physical presence in Miami, Florida, and bolstering its Latin America practice. With the addition of the new group—three members of which will be based in Miami—BurgherGray has expanded its physical footprint to three US locations: New York City, Washington, D.C., and Miami.
The group is comprised of two tax, one corporate, and one litigation attorney: Augusto Egoavil, Christopher Klug, Eulalia "Laly" Salas, and Laline Concepcion-Veloso.

1350 Broadway | Suite 406
New York, NY 10018
T: 646.513.3231 | F: 646.561.9866
info@burghergray.com
This website contains attorney advertising. Prior results do not guarantee a similar outcome | Copyright © 2020. All rights reserved. Terms & Conditions and Privacy Policy