Formed in 2006, BurgherGray is a dynamic boutique law firm comprised of highly experienced and diverse attorneys most of whom have honed their skills practicing at large corporate law firms and in-house legal departments of large corporations and governmental agencies. From offices in New York, New York and Washington, D.C., we counsel clients ranging from sophisticated start-ups to Fortune 100 companies on a range of complex business litigation matters and sophisticated business, financial, corporate and commercial transactions.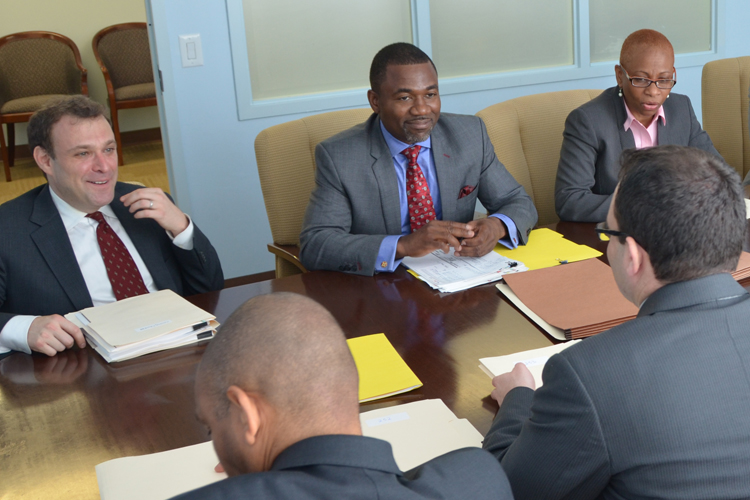 We are BigLaw attorneys delivering the best of BigLaw expertise with small firm efficiency and customized responsiveness. Our attorneys are agile business lawyers who take a problem-solving, individualized and goal-oriented approach towards service. As such, we put a premium on understanding our clients' businesses in order to put ourselves in the best position to advise them and anticipate and serve their legal needs.
From our offices in New York, New York, Washington, D.C., and through strategic alliances with global and regional law firms, BurgherGray is able to leverage the collective experience and size of our alliances to function like a full-service firm in serving the needs of our clients on any given transaction. We collaborate with our partner firms for the benefit of our clients, including for specialized and targeted legal support such a tax and ERISA. In so doing, we take great care to ensure that any execution is seamless to the clients involved.

1350 Broadway | Suite 1510
New York, NY 10018
T: 646.513.3231 | F: 646.561.9866
This website contains attorney advertising. Prior results do not guarantee a similar outcome | Copyright © 2020. All rights reserved. Terms & Conditions and Privacy Policy