BurgherGray LLP Welcomes New Partner, Claude Roxborough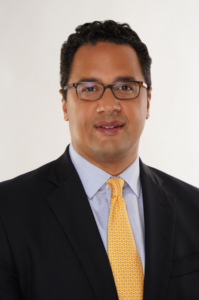 NEW YORK —BurgherGray is pleased to announce that Claude Roxborough III has joined the firm as a Partner in our Washington, D.C. Office. Mr. Roxborough is a dynamic transactional attorney with extensive experience handling mortgage-related transactions (including whole loan purchase and sale transactions), structured financings (including mortgage securitization and REPO financing), secured lending, corporate restructuring, mergers and acquisitions, private equity, investment management (including private fund formation, management and compliance), and U.S. securities laws matters for public and private companies. He regularly advises clients on U.S. Foreign Corrupt Practices Act (FCPA) compliance matters and also represents Fortune 500 companies (including large financial institutions), private investment funds, broker dealers, sponsors in large infrastructure and real estate developments, as well as small‐to‐medium‐sized enterprises and religious and other non‐profit organizations on a variety of matters. Gopal M. Burgher, Managing Partner of the firm, commented that, "The firm is excited to have Claude on board as a partner and looks forward to leveraging his energy and deep substantive experience to serve our clients better."
BurgherGray has a strong complex transactions practice comprising finance (including structured finance and securitization) and investment management, as well as M&A, real estate, commercial transactions (including technology transactions), and IP, among other areas. The firm rounds out its practices with its commercial litigation and investigations practice. The firm consists of highly experienced and diverse attorneys delivering what the firm considers to be "the best of BigLaw with a small firm touch." Its partners and other senior attorneys have honed their skills practicing in large corporate law firms, such as Skadden Arps. Having started his career as an associate in Thatcher Proffitt & Wood LLP's New York Office, Mr. Roxborough fits right into the firm's BigLaw storyline. The firm's sophisticated practice and BigLaw pedigree were key elements of attraction for him. "This was a huge draw for me as I see the firm as not only helping me to grow as an attorney but also capable of bringing tremendous value to my clients as they continue to execute on their respective strategic growth plans," said Mr. Roxborough, who will head up the firm's Washington, D.C. office.
Mr. Roxborough is the former Co‐President of the South African Chamber of Commerce in America (SACCA) and has represented several organizations operating on the African continent. He received his law degree from Columbia Law School and his undergraduate degree from Columbia College. He is a member of the Bars of The States of New York and Maryland. For more information about Mr. Roxborough or the firm, please visit www.burghergray.com.
You may reach Mr. Roxborough at (202) 302-8684 or at croxborough@burghergray.com.

1350 Broadway | Suite 406
New York, NY 10018
T: 646.513.3231 | F: 646.561.9866
info@burghergray.com
This website contains attorney advertising. Prior results do not guarantee a similar outcome | Copyright © 2020. All rights reserved. Terms & Conditions and Privacy Policy