BurgherGray Welcomes Eva Valik as a Partner in its New York Office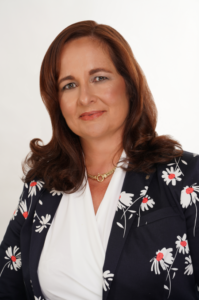 NEW YORK — BurgherGray is pleased to announce that Eva Valik has joined the firm as a Partner in its New York Office, where she will work with the firm's Corporate & Commercial Transactions practice groups.
Prior to joining BurgherGray, Eva spent more than twenty years as an associate and later counsel with the firm Skadden, Arps. During this time she represented issuers, placement agents, and other deal parties in complex structured finance transactions. She participated in the design and negotiation of numerous innovative securitizations and transactions that employed securitization principles to achieve desired economic and risk allocation outcomes for her clients.
Eva has represented issuers and asset managers in dozens of CDO and CLO transactions. She has had extensive experience with both public issuances and private placements of residential and commercial mortgage-backed securities. She has represented several originators of consumer and student loans in secured warehouse facilities.
"We are thrilled to have Eva join the team," BurgherGray partner Gopal Burgher said. "She brings with her a distinguished resume that will help us continue to offer unparalleled services to our clients."
Eva received her J.D. from Columbia Law School. She also has a Bachelor of Arts degree from the University of Pennsylvania and a Bachelor of Science degree in economics from the Wharton Business School.

1350 Broadway | Suite 406
New York, NY 10018
T: 646.513.3231 | F: 646.561.9866
info@burghergray.com
This website contains attorney advertising. Prior results do not guarantee a similar outcome | Copyright © 2020. All rights reserved. Terms & Conditions and Privacy Policy