Randy Moonan joins BurgherGray as Partner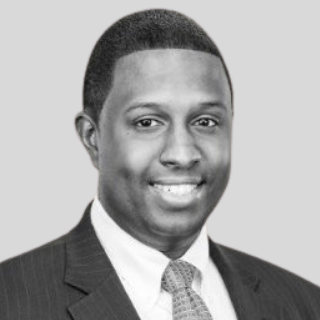 NEW YORK — BurgherGray is pleased to welcome new litigation partner,
Randy Moonan
, to its New York City office. Randy brings with him wide-ranging litigation experience that will significantly enhance the firm's litigation capabilities. Randy represents clients in complex high-stakes litigation and regulatory investigations, including commercial and securities litigation, insurance coverage disputes, sensitive regulatory and internal investigations, and appellate proceedings. He has a diverse client base comprising global and national financial institutions, middle market companies, as well as entrepreneurs, corporate officers, boards of directors and their committees, and investors. In addition to successfully litigating a variety of cases in state and federal courts across the country, Randy has represented clients before domestic and international arbitration tribunals and has been involved in several trials.
Randy began his legal career in the New York office of Simpson Thatcher & Bartlett LLP, where he worked on a variety of litigation and regulatory investigation matters, providing him with a broad-based litigation foundation. Immediately prior to joining BurgherGray, Randy spent time at the New York office of a securities litigation boutique, where he further honed his litigation skills in a practice primarily focused on representing companies in contractual disputes and investors in securities class action litigation.
With his unique experience having represented both plaintiffs and defendants, particularly in securities litigation matters, Randy is able to bring to any legal matter a comprehensive perspective informed by his understanding of opposing counsel's thought process and strategy.
"I am excited to join the impressive team of attorneys at BurgherGray, and feel privileged to be a part of, and to contribute to, a distinctive practice that builds on the Firm's unique strengths to positively impact our clients," said Randy.
Gopal M. Burgher, Managing Partner of the firm, commented, "We are thrilled to have Randy join the BurgherGray family. With his energy and unusual mix of complex litigation experience, Randy represents an important element of the firm's strategic growth and development and our continued effort to best position ourselves to partner with our clients to devise creative, tailored solutions to some of their most challenging legal problems."
Randy earned his J.D. from Cornell Law School, where he served as managing editor of the Cornell Journal of Law and Public Policy. He earned his B.A., magna cum laude, from the State University of New York at Albany.

1350 Broadway | Suite 1510
New York, NY 10018
T: 646.513.3231 | F: 646.561.9866
This website contains attorney advertising. Prior results do not guarantee a similar outcome | Copyright © 2020. All rights reserved. Terms & Conditions and Privacy Policy