Dear Clients, Friends and Colleagues,
We want to let you know that our thoughts are with you and your families as we all grapple with the COVID-19 pandemic. We hope that you and your families are safe and healthy. We also know that you may be wondering how the firm has been affected by, and is responding to, the pandemic. Please know that we have been monitoring the situation and are taking all necessary precautions to ensure the safety and well being of our personnel, their families and communities, while preserving our ability to continue to serve our clients.
Our relationship with you is very important and we want to communicate to you the steps we have taken and are taking to secure your interests and ensure that the attorneys and staff of BurgherGray are safe and healthy during this difficult time. Today, Governor Andrew Cuomo issued an executive order mandating that all non-essential businesses in New York close or otherwise require their employees to work from home. We are not materially impacted by this announcement, however, as it has been a week now since we activated our business continuity plan, which includes the entire firm working remotely for the foreseeable future. Our systems, including our phone systems, are fully cloud-based, which allowed us to seamlessly go remote and and still deliver efficiently the high degree of service that you've come to expect from us. Therefore, our operations continue without interruption, and we will monitor the situation and make adjustments as necessary to ensure that this remains the case. Of course, for obvious reasons, our ability to travel and hold physical meetings are restricted.
Our attorneys and support staff, none of whom has been infected to date, remain available by phone, email, video chat and other electronic means, whenever needed, so long as they continue to have internet access. We will endeavor to keep you posted as appropriate. In the meantime you can rest assured that we continue to prioritize the health and safety of the BurgherGray team and their families, as well as the needs of our clients. We are hoping for the best but are prepared for the worst.
We wish you continued health and safety during these unprecedented times. Please do not hesitate to contact us in the usual course or if you have questions regarding this communication.
Sincerely,
BurgherGray LLP
Legal Insights Into All Things COVID-19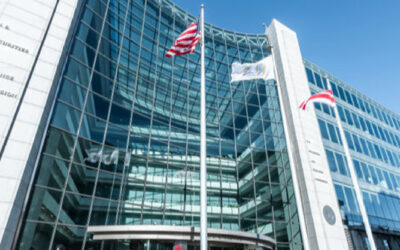 SEC provides conditional relief in crowdfunding offerings to small companies affected by COVID-19May 27, 2020 Jephte LanthiaOn Monday, May 4, 2020, the U.S. Securities and Exchange Commission (SEC) issued additional temporary relief to address urgent funding...

1350 Broadway | Suite 1510
New York, NY 10018
T: 646.513.3231 | F: 646.561.9866
info@burghergray.com
This website contains attorney advertising. Prior results do not guarantee a similar outcome | Copyright © 2020. All rights reserved. Terms & Conditions and Privacy Policy